Varna report from TangerineDream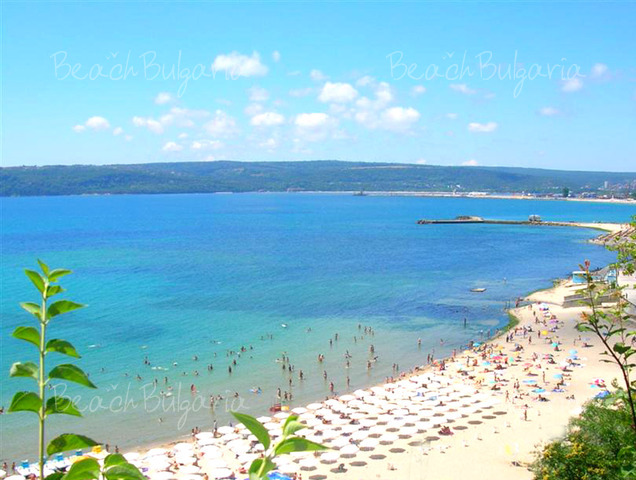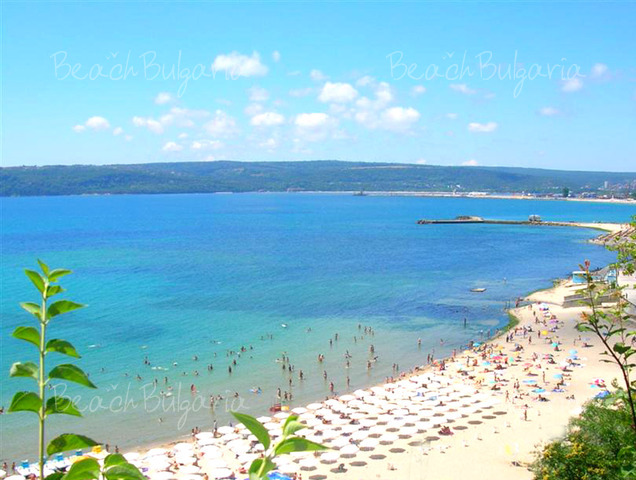 Author TangerineDream Date 22 May 2013
TangerineDream posted extensive report with information and travel tips for Varna city on the Black sea in Bulgaria at BeachBulgaria's discussion board. I notice there hasn't been a review of Varna for a long time so here are some of my thoughts and observations from last years 5 week visit to Varna, in the months of july and august. Varna is a lovely seaside city, inexpensive, and very popular with Bulgarian and other Eastern European tourists. Not many western tourists at all really. They are nearly all stationed 18Km away, in the more commercialised resorts of Golden Sands, or 2 hrs drive away in Sunny Beach. I'm not too ashamed to admit I stayed predominantly around the Varna tourist areas and beach, and rarely ventured off the beaten track, nor am I much of a museum, archaeological, opera, or art gallery tourist, though there are quite a few openings in Varna if this is your cup of tea. I will leave it to other more cultured travellers, to describe such delights. The weather was great 90% of the time. Averaging between 28-34 in the day time. Usually not too hot to walk around the shops or the shaded and impressive Sea Gardens (a huge park by the sea), most of the time. I noticed that there were quite a few designer-pet dogs, as well as the usual city centre strays. Not to mention quite a few stray cats as well. The Varnians seem to prefer the smaller cute-type, looking dogs, over the pitbull/rottweiler types that seem to be the vogue in the UK. Quite a few girls imitating Paris Hilton as they strode up and down the main Slivinitsa boulevard with their pampered pedigree poodle. Walking down to the main pedestrianised stretch (slivinitza), to and from the seafront is a unique experience. Around 6-9pm this gets extremely busy as hordes of locals leave their homes and go for a stroll down Slivinitza and on to the sea gardens, or the restaurants and bars on the seafront. You just would not see this nightly promenading happening in a city in England, especially in midweek. I don't know if this is the norm in other Bulgarian cities but in Varna there are thousands upon thousands of local families and friends, mixed with tourists, doing this nightly stroll. I have never been a big fan of walking, but found the Sea Gardens to be a pleasant walking experience and I ended up walking for miles in there. Many women with their babies or children in the Sea Gardens, and I thought, what a really good environment to raise a child. You can now hire a bicycle in the Sea Gardens for a bargain 5 levs per hour. I recommend this, but be sure to take some photographic proof of I.D. Whilst still in the Sea Gardens, I stumbled across Varna Zoo. To cut a long story short, this zoo is cruel and I expect it will not have a long shelf life, now that Bulgaria are members of the EU. At night time we ventured to the strip (or 1st alley as it is commonly called). This is a string of bars and restaurants that sit alongside the beach. Very reasonable prices too, especially considering the location, with a view across the bay. The bars and clubs don't really get going until about 11.30pm and are geared towards the youngsters, but the Slivinitsa pedestrianised road, has plenty of outdoor restaurant and drinking areas for older patrons. A few British expats hang out, at a bar called `Sundogs' which is a small bar, less than 5 mins walk from the main Slivinitza drag. It seems to be their adopted bar. We went there on a tuesday night and sure enough there were about 6 or 7 `well oiled' retired Brits drinking outside. Some of them said they spend half a year in Varna and then go to warmer climates when the winter sets in. They were friendly enough though, and informed us that there is a quiz night every other sunday in there in the summer. I went to the quiz, which was well run but tough, and they give some really good prizes. There are 2 or 3 beach bars starting to becoming very popular now, especially as they don't charge admission, unlike some of their counterparts on `the strip'. I'm pleased to report I didn't notice any of the yob culture we have in the UK, or notice any gangs, though I suppose there will always be the infamous mafia in the background somewhere. I wasn't hassled to buy anything on the beach or in the shops/streets, which is a pleasant change from other tourist resorts. Nearly all of the plane passengers that arrive at Varna airport are immediately shepherded by their holiday reps onto a coach, and driven 18km down the road to their hotels in the more westernised and expensive, purpose-built `Golden Sands' holiday resort. If you want to see other western tourists, eat western food and pay western prices, then Golden Sands is for you. So, if you want a real Bulgarian city by the sea experience, with mainly Bulgarian & other Eastern european tourists, instead of the more commercialised western resorts, this could be the place for you. In some ways it's a bit like going back to the 60's or 70's, which is what appeals to me. With a population of more than 350,000, it refuses to conform with other more expensive purpose built glitzy resorts. It's won me over, for the time being anyway and I will be back again this summer.
Comments on Varna report from TangerineDream (0)
Please, post a comment on Varna report from TangerineDream.
We will greatly appreciate this. It will help us improve the content of this website, so other people know what they can expect.
+359 2 962 22 13
+359 886 000 779