VARNA'S BULGING WITH SUNNY APPEAL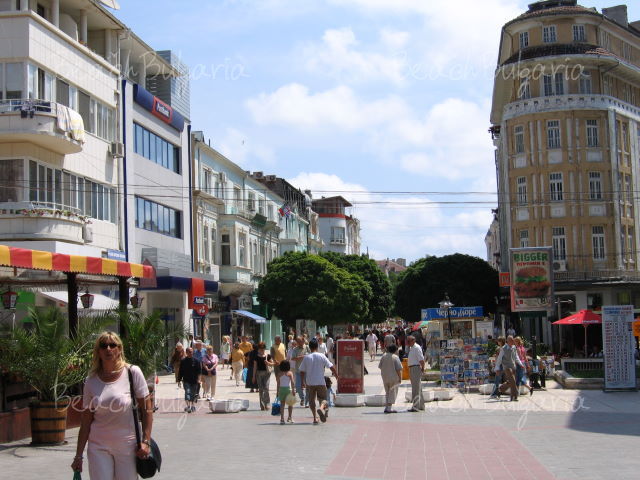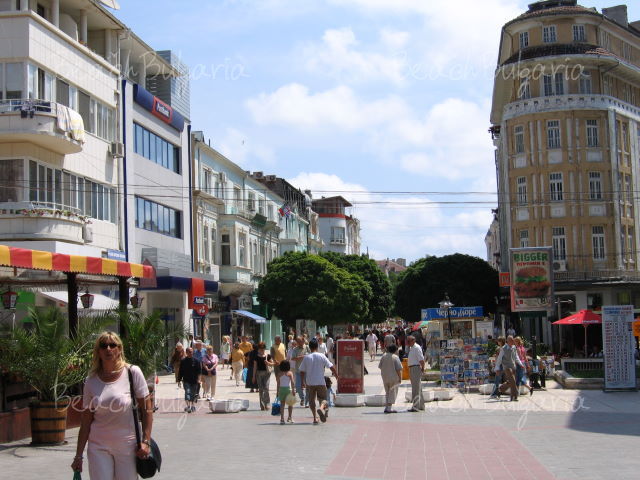 Author Mike Whalley, ManchesterOnline.co.uk, 9th August 2005 Date 15 August 2005
EVERYWHERE I went in the Bulgarian city of Varna, there were adverts offering homes for sale. Almost all of them were in English. Estate agents were clearly doing good business, with British investors looking to buy up housing for far less than it would cost here. It's a sign that times are changing in Bulgaria. A country, which was under Communist rule until 1989, is rushing to embrace the Western economy as it prepares to enter the EU in two years' time. I arrived in Bulgaria not knowing what to expect. The country, like many in the Balkans, has had a turbulent history - five centuries under Turkish Ottoman rule were followed by four decades as a totalitarian Soviet satellite nation. What I found was a country which is happy to welcome tourists despite its turbulent history. Bulgaria's Black Sea coast is rapidly becoming as popular a holiday destination as the more established Mediterranean. It's little wonder the area has become so popular. It is a cheaper alternative to Tenerife, Majorca, Greece or Turkey, yet has glorious weather at the height of summer, plenty of stunning Byzantine church ruins for sightseers and a bustling city in Varna. There are good beaches, too, although, like the public lavatories, you usually have to pay to use them. Dotted Package holidaymakers tend to stay at one of the many resorts dotted along the coast. Golden Sands, a few miles to the north of Varna, and Sunny Beach, further south, are the two most popular. Both are ideal for families looking for a bit of sun, sea and sand. I stayed in the smaller, quieter resort of St Konstantin, roughly halfway between Varna and Golden Sands. The Grand Hotel Varna dominates the town and is so big it has a casino, bowling alley and three swimming pools. There is little traffic and the hotels are spaced out among oak, pine and beech trees. The main streets are full of souvenir stalls, and there is a good selection of restaurants, where you can get a three-course meal for less than Ј10. Like many Bulgarian towns and cities, St Konstantin has a lot of stray cats and dogs. Although the risk of catching rabies is small, it is best to avoid touching any stray animals. A short bus ride from St Konstantin is the port of Varna - the second largest city in Bulgaria behind the capital, Sofia. Holidaymakers pass through Varna on the way from the airport to the hotel, but it was only when I visited the city that I felt as if I had arrived in Bulgaria. Varna has some stunning architecture - notably the Cathedral of the Assumption of the Virgin, built in the late 19th century and immediately recognisable by its distinctive golden domes. Any sightseeing tour of the city should also take in the well-preserved ruins of the Roman thermae. The baths were built in the second century AD, and are the third biggest Roman ruins in Europe. Scene The city also has a thriving art scene. I enjoyed my visit to the Boris Georgiev Art Gallery, which displays contemporary work from across eastern Europe. There are plenty of shops and restaurants, too - far too much to fit into one day. I ended up making a couple of trips, and still missed plenty. Not everyone can enjoy the best of Varna, though. As in most major cities, there were a few beggars on the streets, left behind by the rush towards economic change. If Varna shows the Black Sea coast at its liveliest, Nessebar shows off the area at its most beautiful. The town, around 40 miles south of Varna, is a rocky island connected to the mainland by an artificial ledge. The island - designated by Unesco as a World Heritage Site - offers several Byzantine church ruins along its cobbled streets. Because of its beauty, Nessebar is absolutely crammed with tourists, and I found it pretty well impossible to take a photograph of any landmark without inadvertently capturing at least 10 people wandering into shot. Bulgaria was a trip into the unknown for me, and I was pleasantly surprised. The people were welcoming and friendly. Those property investors know what they are doing. The Black Sea coast is a holiday destination on the up.
Comments on (0)
Please, post a comment on .
We will greatly appreciate this. It will help us improve the content of this website, so other people know what they can expect.
+359 2 962 22 13
+359 886 000 779