Bulgaria has more than just sun, sea and sand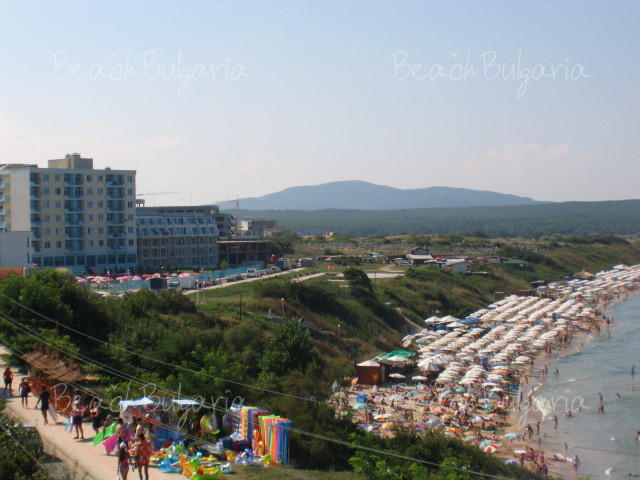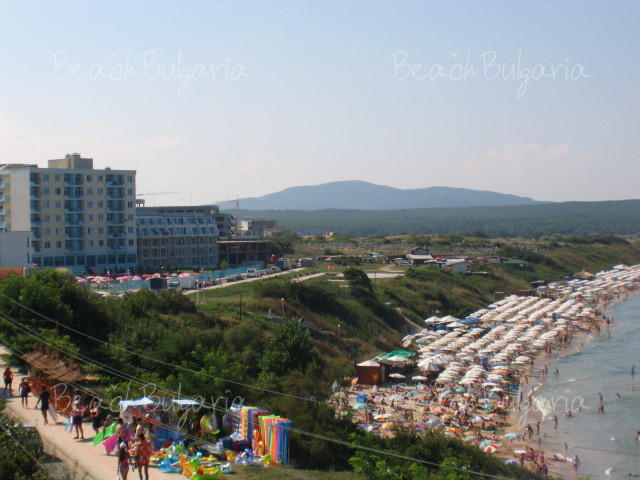 Author Unison news, Constance Harris, July 31st 2005 Date 01 August 2010
IT WAS a Thursday. I got a last-minute offer of a holiday. I texted all my pals - what's Bulgaria like? Silence. No one knew anything about Bulgaria, although it turned out that one of our editors had been there 20 years ago, but he hadn't been allowed to talk to anyone as it was still under communist rule, so he wasn't much use either. Well, things have changed, big time, in Bulgaria. Communism is a distant memory; the only visible reminders are the classic, expressionist, worker-orientated sculptures in the parks and the odd morose dinner lady - but aren't they the same the world over? Holiday resorts in modern Bulgaria are a Mecca for those who love good quality, very cheap booze and mega cheap label-lookalike sports and casual gear, DVDs and video games.

By day, Bulgaria is family-orientated, by night there's lots of honky tonk, but it shouldn't be judged harshly for that. People in Bulgaria are poor, but well-educated and incredibly friendly. Historically, Bulgaria was a very popular resort for Russians, so the first tourist language they speak is Russian. The next is German and it's a toss-up after that. But most people we met tried very hard to communicate, which was great. We stayed in the resort of Golden Sands, which lives up to its name. A four-mile-long coastal development, it dates back to the Fifties, though it's mainly new-build. You can do anything from enjoying a massage in the great outdoors to paragliding. The sea was warm and clean. It is only 15 minutes by car from Varna, which compares to Cork for size and sophistication - a small city with a lot of attitude, and justifiably so.

Varna has university faculties, museums, a fine cathedral, boulevards, morning street markets and cafes with good coffee - the one downside to Golden Sands being that the resort seemed to serve only instant. Varna also has lots of facilities for kids, including an aquarium and a dolphinarium. When I first saw the country near the resort, I thought, 'Gosh, this is what the French Riviera must have looked like in Gatsby's time, before itbecame completely built-up'. The countryside is beautiful, from the dark green, lushly covered gentle mountains that meet the sea to the fields full of crops and wild flowers and mad (very Irish-looking) hedges. Every household seemed to be growing their own vines. For the tourist, finding about food in Bulgaria is by trial and error.

Traditional Bulgarian food is meat - veal, beef and bacon in rich, salty sauces. They do a lot of salads too, probably due to the Greek influence - the country was colonised by Greece at one time. But international cuisine is moving in. We stayed in the Hotel Helios on a bed and breakfast basis. The dining room in the morning could be a bit of a free-for-all, but on day two I discovered the lovely sun terrace and from then on having petit dejeuner au terrace was lovely. Even despite the coffee. (Come on - we live in a cappuccino society. I am a fresh grains kind of gal!)

The one thing Bulgarians are not great at is communicating information, and signs. Because the dining room looked vaguely institutionalised, and didn't offer price lists and menus, I enquired about our eating there and was told we couldn't, as we were on a b&b basis. As I layby the pool each day, I chatted with lots of Scottish people who were on all-in deals who told me the food was "naytoo bad". On my last day (stupid me), I asked why it was that we couldn't pay for our meals on top of our basic deal. Guess what? We could have done. We could have been eating the 'all you can eat' fresh salads and meat and scrumptious deserts for just €3 for a child and about €5 for an adult! Instead, we munched on crisps n' chips sandwiches by the pool and traipsed down the town each night. The lesson to be learnt is, don't believe the first answer you get. Ask again. And maybe again.

Taxis were a similar kind of experience. Ask around, argue without aggression. You'll get there for the price you want - about 2¢! The Helios has a serious fitness spa. If you have sports injuries, a doctor/physio will outline a programme for you and there is specialisedmachinery and staff who may be able to help. So it's worth enquiring in advance of flying over. It's not plush in that 'scented candle, new agemusic type of way', but theone 20-minute massage I hadwas excellent. There is also a kids club, two outdoor pools and an indoor one, a table tennis table and snooker table and a small gym. So when it rains, which it does, there is stuff to do.

Across the road there is a brilliant water park called Aquapolis, possibly the most expensive thing in the resort at approximately €15 each per day, but is top-notch, with lazy rivers and mega slides and the like. The Scots teenagers and their dads were raving about it! Admission is half priceafter 4pm. The excursions are not too expensive, but I'm not sure they're such good value. I went on a day trip which cost €35, including a great meal, to Nessabar, a UNESCO-listed site, like Machu Picchu. However, I felt the comparison ended there.

Nessabar, a two-hour journey away, was highly commercialised and was surrounded by Sunny Beach, a massive resort. I felt it had been a waste of a valuable day of our holiday. While Spain and such baked in temperatures of 37 degrees, Bulgaria was a pleasant mid-to-late 20s, so one could move around without fear of heat stroke and that propelled us into moving off our loungers and going into Varna to potter and get some culture in. Bulgaria is not retail/spa posh in the way we in Ireland have become used to, but it is lovely and decent and rich in other ways. I want to go back and explore much more.

In terms of package holidays, Bulgaria is a great value - even better than Morocco. Go there now while it is still a bargain, because in 2007 Bulgaria is to due to enter the European Union, and those of us already living in high-priced euro land know you can kiss goodbye to it being a good-value haven. We went only for a week but my eight-year-old son and I wish we could have stayed longer. No English language TV and we still hadn't managed to get bored. Amazing.
Comments on (0)
Please, post a comment on .
We will greatly appreciate this. It will help us improve the content of this website, so other people know what they can expect.
+359 2 962 22 13
+359 886 000 779