Mistral hotel is located on the beach in Balchik Black sea resort. Mistral hotel welcomes with its beautiful stone facade, wrought iron ornaments, luscious verdure and the Mediterranean spirit of southern France.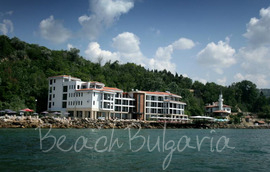 Regina Maria Spa hotel is situated in the town of Balchik on the sea front, next to the Botanical garden and to the "Balchik Palace" - the Romanian Queen's former summer residence.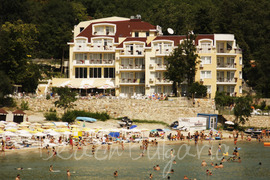 Helios hotel is located right on sea shore next to the Central beach of Balchik. The largest sand beach in Balchik is situated right in front of the swimming pools of the hotel with a direct access to it.
Marina City hotelcomplex is situated in Balchik resort. It is only 20 minutes away from the airport of Varna, but it also offers its own charter airport and an airplane for business flights.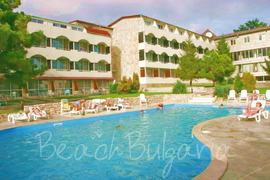 Naslada hotel is located 400 m from the beach in the park zone in the town of Balchik. It is situated above the summer residence of the Romanian Kings. This residence is an imposing park with a lawn of 36 dka and a Botanical garden, the second ...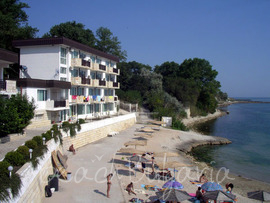 Oazis resort village is located on a secluded beach in Balchik resort. The complex offers its own beach. It is located only 2 km away from the Romanian Queen Palace and the Botanical Garden of Balchik. The centre of Balchik is in 500 m from the hotel ...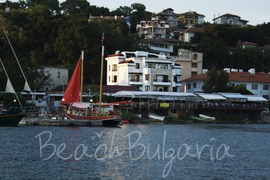 Selena hotel is located in the central part of the sea alley, right in front of the Yacht port in Balchik and just 500 metres away from the Balchik Palace. The hotel offers a stunning sea view from the first floor balcony.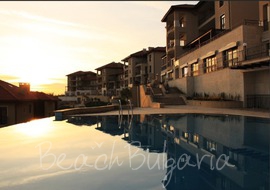 Location: Thracian Cliffs Golf & Beach Resort is situated 1500 m from the beach and about 7 km from Kavarna and Balchik resorts on Bulgaria's Northern Black sea coast.
Thracian Cliffs Golf & Beach Resort includes Gary Player Signature ...