A Russian bath welcomes guests at the Baltata reserve
A Russian bath is the newest attraction in the Baltata reserve, near Albena.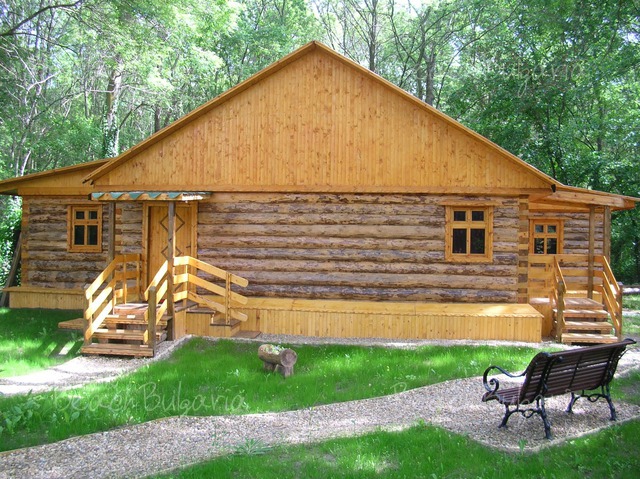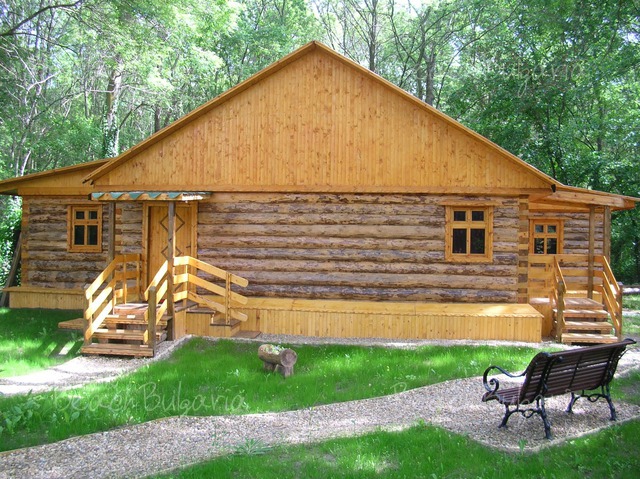 Author BeachBulgaria Date 14 November 2013
A Russian bath, constructed without nails is the newest attraction in the Baltata reserve. It is part of a cosy dacha, built by Russian craftsmen, nearby the Albena resort. The bath is build with handcrafted fir tree wooden troops without nails and concrete.

From the moment you enter the huge entrance hall, guests are welcomed in the authentic atmosphere of an old Russian house, where everyone is hearty welcomed. A huge room, decorated in a typical Russian style was created for relax and is an excellent place for spending pleasant moments with friends.
Sitting around the wooden table, guests are offered borsch, caviar, pelmens, vodka, or just a cup of tea and something sweet.

The house is divided in two individual parts, each one with individual steam bath, bath, WC, entrance hall and a relax hall. A wooden bucket with fir branches and etheric oils is always standing by the stove, to increase the humidity in the room.

Usually the Russian bath is a shared emotion in the company of close friends, but each of the steam baths can be used individually or by groups of 6 to 8 guests.
The steam room is usually followed by a hydro massage in the showers, which is a necessary healing procedure.

Traditional bath is an integral part of the culture of the Russian people. It is not only a place for body hygiene, but it is a panacea for many diseases and disabilities, a source of pleasure, relaxation for body and soul – something so necessary to the modern pace of life.

Guests of the "Russian bath" can try many phyto-procedures, peelings, procedures with sea salt, honey, herbs and oils. In the complex there is a professional therapist. Clients can enjoy different Spa programs – anti-age, anti-stress, recreation and beauty. There are several types of massages, including classic massage with honey and oils.

The cozy bath is heated with birch wood and was built with pine logs from the Rodopi mountain.
It is known that taking this type of bath helps to strengthen the nervous system, to increase metabolic processes, to recover joints and spine, to intensify the work of the kidneys, as well as a stress reliever and improve the overall tone of the body.
Comments on A Russian bath welcomes guests at the Baltata reserve (0)
Please, post a comment on A Russian bath welcomes guests at the Baltata reserve.
We will greatly appreciate this. It will help us improve the content of this website, so other people know what they can expect.
+359 2 962 22 13
+359 886 000 779