World Scuba Diving Champ Fascinated by Bulgarian Sea Artifacts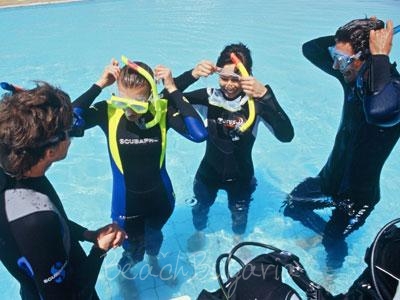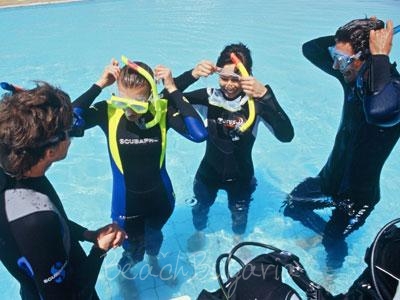 Author Sofia News Agency Date 18 August 2010
The world Scuba Diving Champion, Pascal Bernabe, is searching for remnants of sunken ships in Black Sea waters near the Bulgarian coastal town of Sozopol, the TV channel bTV reports Tuesday. Since 2005, Bernabe, who is French, holds the the world record for depth on a deep dive on self-contained breathing apparatus, at 330 meters. He made his first dive at the age of 25 and since then, for 20 years, he is traveling around the world in search of underwater artifacts and studying underwater caves Bernabe says he prepared for his world record for 8 years, adding for such achievement one must be very motivated and have reliable friends and a good team. He was able to become the Scuba Diving record holder after spending 9 hours underwater with an ear ache and lightheadedness. The diver now explains he would not attempt another similar adventure and prefers less risky activities such as teaching young people to dive for pleasure. According to Bernabe, his very first dive in the Black Sea triggered strong interest in him, because he swam into vestiges of an old ship. "I want to see what ships can be found 100 meters below sea level, and will definitely come back for a thorough research.
Comments on World Scuba Diving Champ Fascinated by Bulgarian Sea Artifacts (0)
Please, post a comment on World Scuba Diving Champ Fascinated by Bulgarian Sea Artifacts.
We will greatly appreciate this. It will help us improve the content of this website, so other people know what they can expect.
+359 2 962 22 13
+359 886 000 779