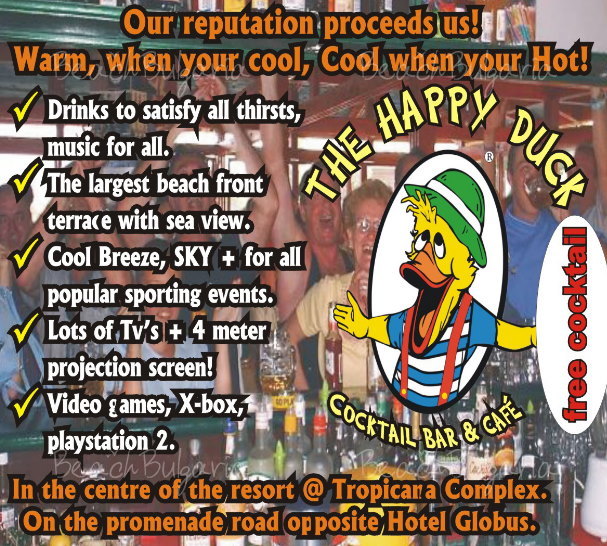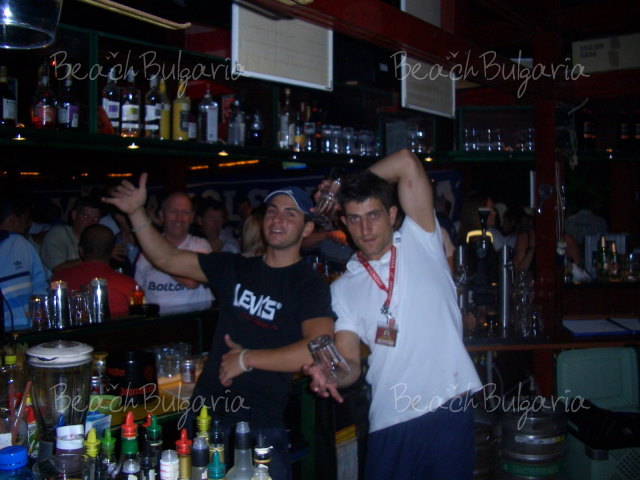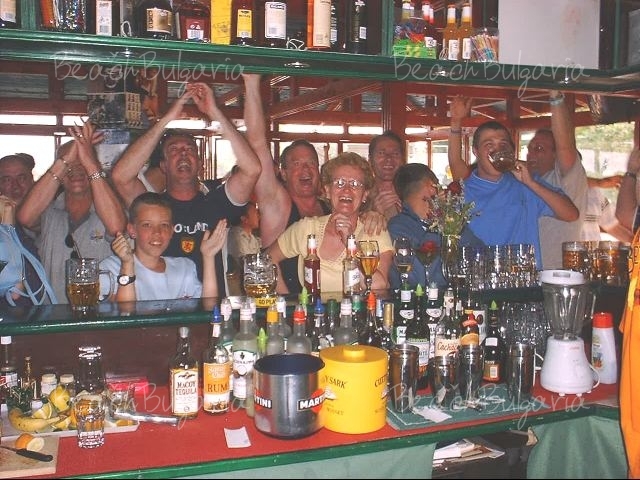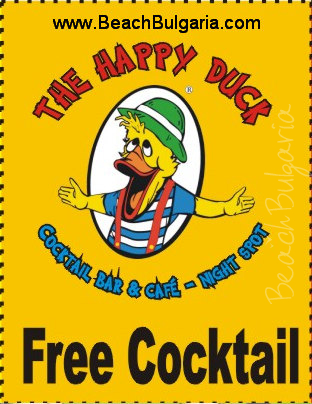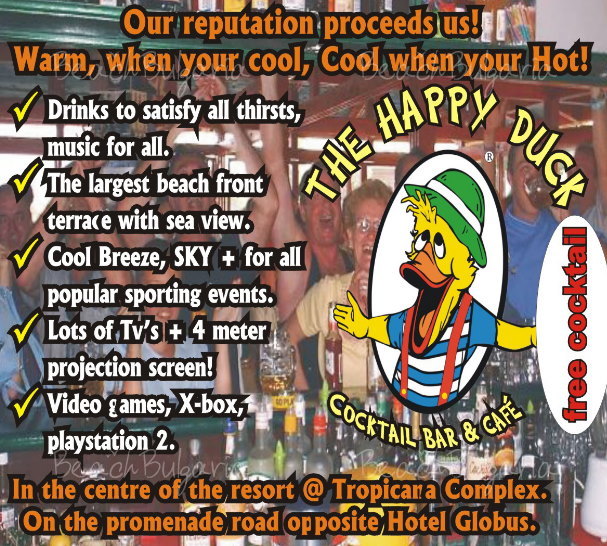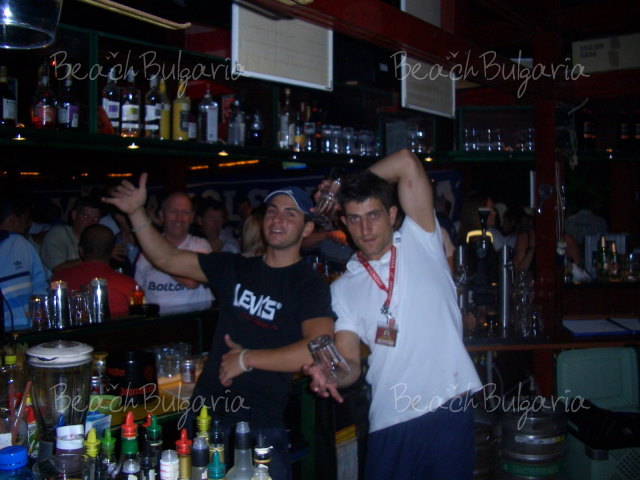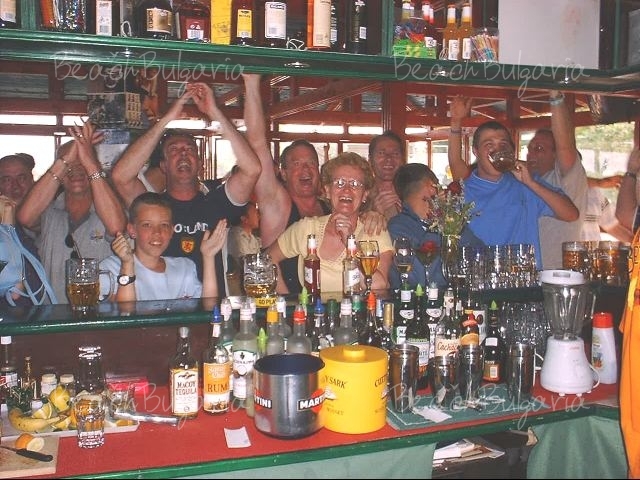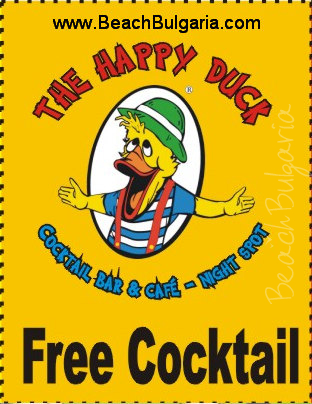 See it on the map... Our Motto: "Hot if you're cool & cool when you're Hot" Our venue is situated in the centre of the resort at the end of Flower Street, to the left on the main promenade above 'Tropicana Restaurant'.

The Happy Duck is suitable for holiday makers of all ages looking for a venue that offers a quiet and relaxing atmosphere by day, indoors or on the open-air terrace overlooking the beach, sea and the nearby ancient town of Nessebur.

At night things can be a lot livelier due to the fact we are supported and frequented by return guests to Sunny Beach, season after season, as well as resort staff.

For those of you returning to Sunny Beach and the Happy Duck you will already know the manageress Diana and the rest of the staff. If it's your first visit then you will find them amongst the friendliest and sociable of staff anywhere. Incorporating an excellent sound and vision system, our bar is an ideal location for viewing many popular sporting events featured on Sky Sports plus.

Our bar features many of the familiar brand names from "your local" e.g. Draught Guinness, Bacardi Breezers, and Stella Artois also on draught. So we are sure to have a drink to suit everybody's thirst! New and exclusive for this season – Draught Strongbow Cider and John Smith's. To enable us to cater for families we have Playstation and X-Box consoles available to keep the children (young and old) busy whilst you enjoy a drink and the fantastic sea view. We look forward to meeting you soon, cheers! FREE COCKTAIL! PLEASE PRINT THIS VOCUHER AND GIVE IT AT THE BAR. Every BeachBulgaria friend will get a FREE COCKATIL by presenting this voucher to the waiter or the bar of The Happy Duck in Sunny Beach.