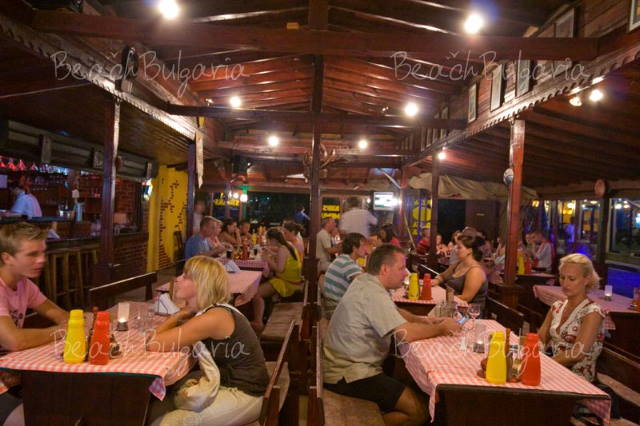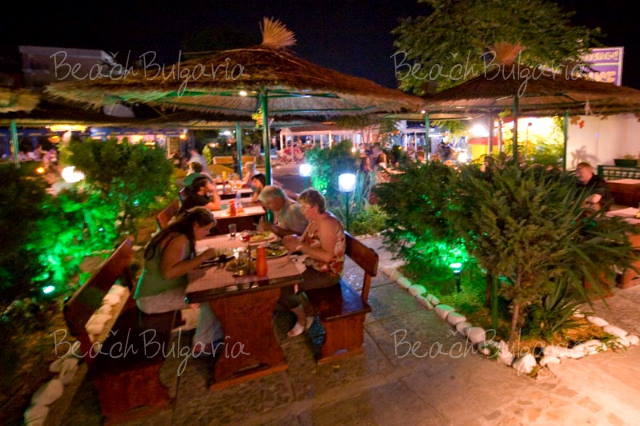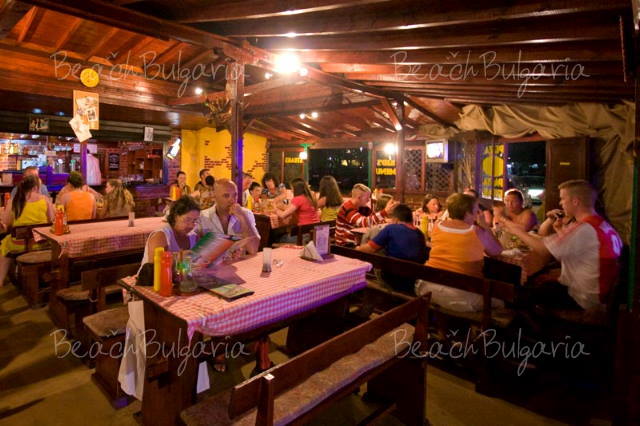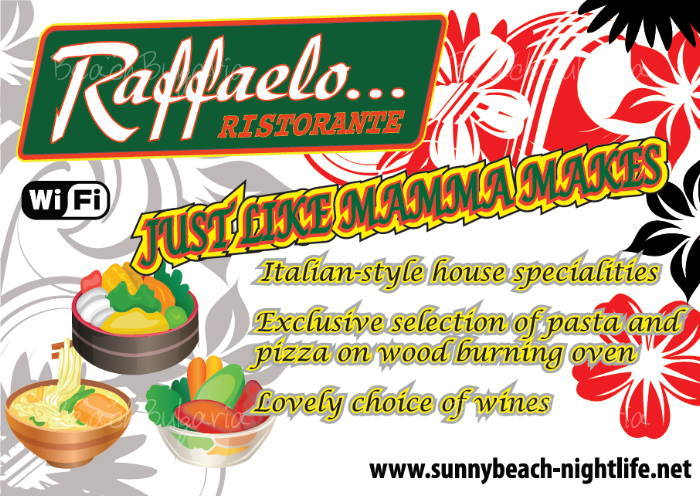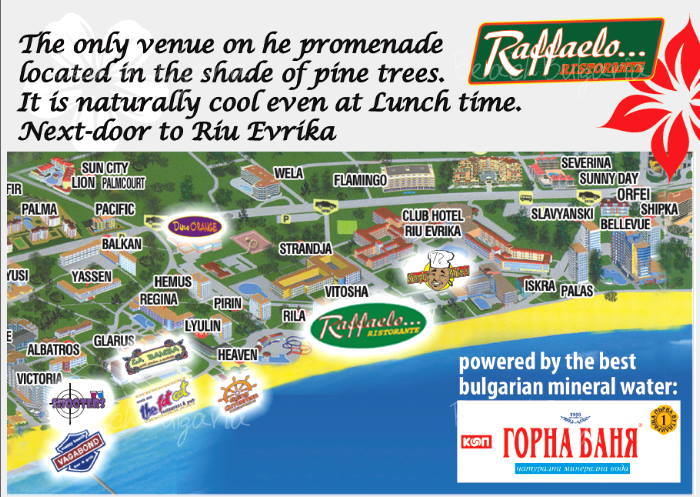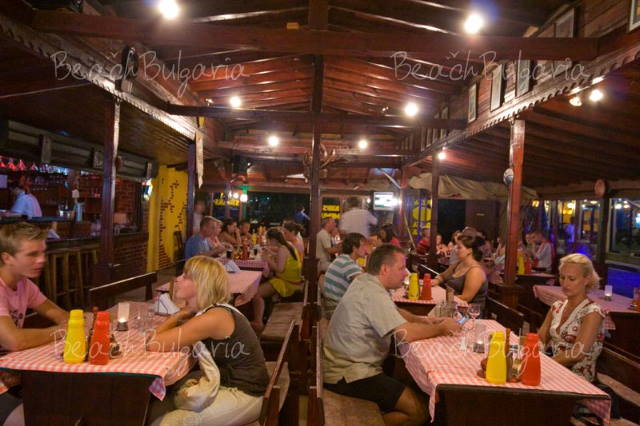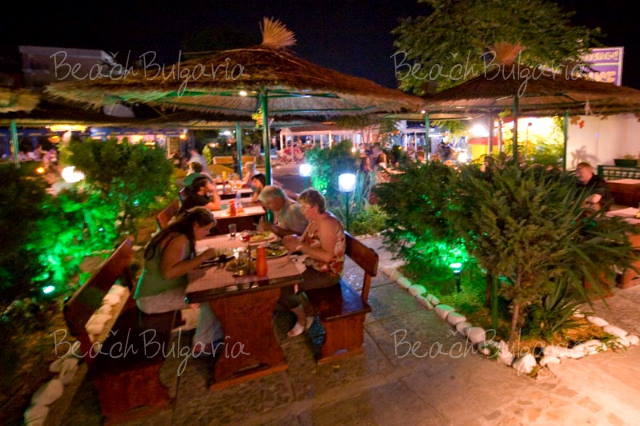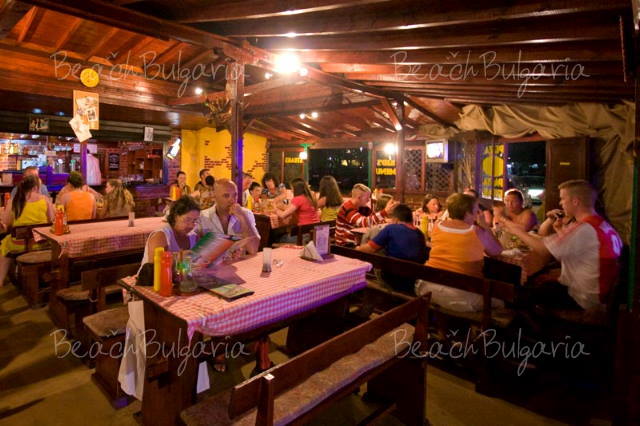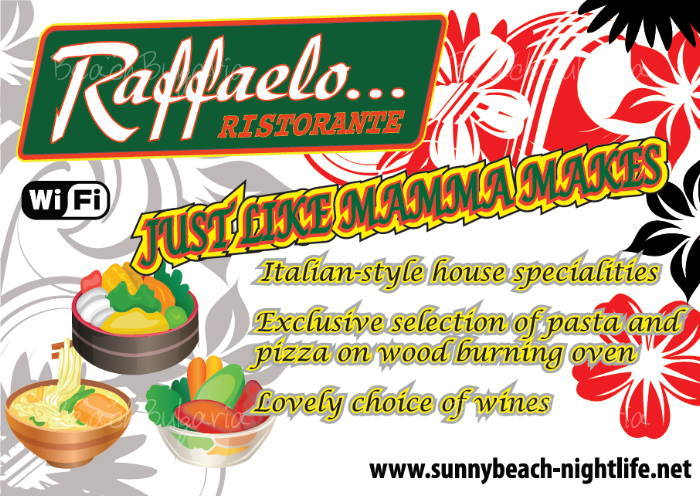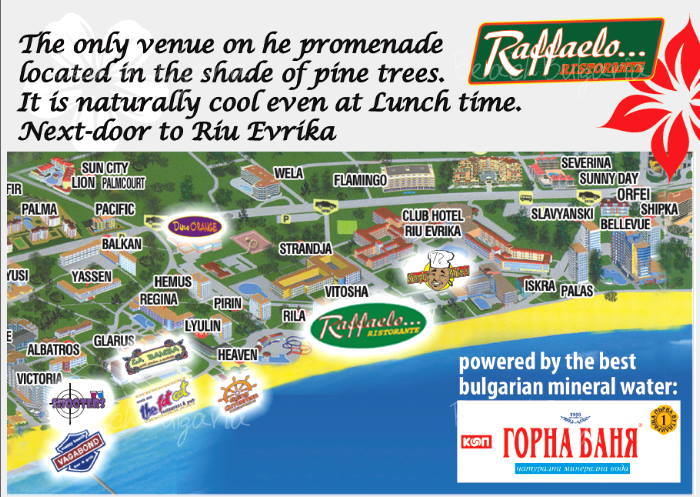 Having food at Raffaelo is a festive experience. A cosy atmosphere with no pretence it is the place to feel like home and to have the ultimate dining experience at the same time.

We offer Italian-style house specialities such as prosciutto melone, carpaccio, lasagne "classico", chicken with gorgonzola, chicken "saltimbocca" and, of course, an exclusive selection of pasta and pizza on wood burning oven and sweet temptations like tiramisu, dzupa inglese, panna cotta.

Raffaelo is known for its "Wine evening" as well. You have the chance to taste 6 different kinds of Bulgarian wine, cheese selection and a traditional Bulgarian dish "Kavarma". For more details, please, ask the manager.

Raffaelo is located in the northern part of the resort, on the promenade, next-door to Vitosha hotel. Bring all your friends and we will serve you just like mamma does!

For reservations, please call: 0885 006 231. We are at the Northern part of the resort, on the promenade. See it on the map...