Bourgas hosts "The Taste of the Sea - More Film Fest"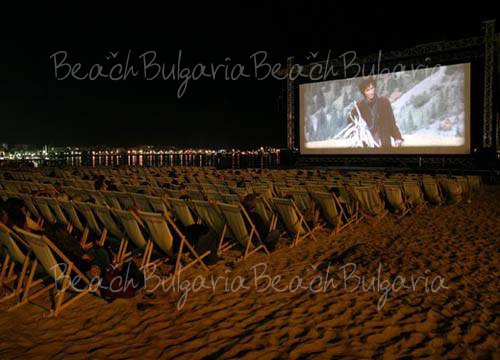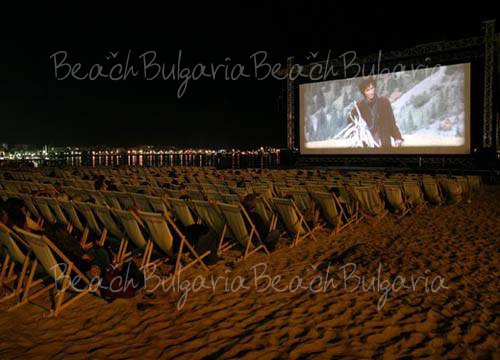 Author BeachBulgaria, August 13, 2013 Date 13 August 2013
Bourgas hosts the first International Film Fest "The Taste of the Sea - More Film Fest" this week. The event takes place from 12th to 17th August, at the new site of the Central Beach /next to "Neptun" restaurant/. Six films will be screened during the festival on a huge screen and the beginning is each evening at 9.15 PM. The entry is free! The event is organized by Burgas Municipality and "Bright Light Entertainment" Ltd. with the courtesy of Globul Mobile Cinema and America for Bulgaria Foundation. The festival supports the candidacy of Burgas for European Capital of Culture in 2019. The program includes the following movies: 12 August: "To Rome with Love", directed by Woody Allen; Comedy with Alek Baldwin, Penelope Cruz, Ellen Page, Roberto Benigni; 13 August: "Seven psychopaths", directed by Martin McDonagh; Black comedy with Colin Farrell, Woody Harrelson, Olga Kurilenko; 14 August: "The Last Battle", directed by Kim Ji-Un Action with Arnold Schwarzenegger, Forest Whitaker, Johnny Knoxville; 15 August: "Impossible", directed by Juan Antonio; Drama with Ewan McGregor, Naomi Watts; 16 August "Heavy Wedding", directed by Justin Zakam Comedy with Robert De Niro, Katherine Heigl, Amanda Seyfried, Susan Sarandon, Dian Keaton, Robin Williams; 17 August: "The Color of Chameleon", directed by Emil Hristov; Black comedy/ thriller with Rushi Vidinliev , Irena Milyankova, Rusi Chanev, Deyan Donkov, Hristo Garbov, Mihail Mutafov, Samuel Fintzi, Kasiel Noa Asher, Mihail Bilalov. Read all news from Bourgas for summer season 2013 here - Bourgas News.
Comments on Bourgas hosts "The Taste of the Sea - More Film Fest" (0)
Please, post a comment on Bourgas hosts "The Taste of the Sea - More Film Fest" .
We will greatly appreciate this. It will help us improve the content of this website, so other people know what they can expect.
+359 2 962 22 13
+359 886 000 779