Bulgaria's Spirit of Burgas to Kick Off Friday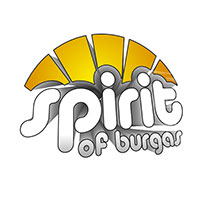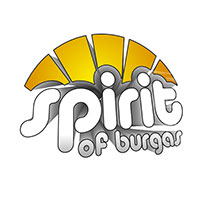 Author Sofia News Agency Date 10 August 2010
The third edition of the summer music festival Spirit of Burgas will be held August 13-15 and will present various Bulgarian and international musicians. The organizers have announced that the six stages will be located at their usual place - the beach in the Bulgarian Black Sea city of Burgas. The most popular participant in this year's edition of the festival will be The Prodigy. They will perform on the main stage on August 13. The same night the audience will enjoy another UK band, Apollo 440, as well as the Bulgarian band Gravity Co., who will perform with Yavor Zahariev, the band's original vocal. On August 14, the stages will be taken over by the British trip-hop group Unkle, the US rapper Everlast, and the Bulgarian rock band Ostava. On the last day of the festival, Gorillaz Sound System will perform their most popular pieces. The audience will also enjoy the Armenian-American Serj Tankian, best known as the lead vocalist of the Grammy Award-winning rock band System of a Down. The Bulgarian rock band D2 will also perform on the last day of the festival. The other five stages will offer various choices of music styles. The so-called "Go Dutch" stage will offer techno and electric melodies, while "ZionLionz" will be enjoyed by the reggae fans. Punk, rock, jazz and blues will also be heard from the stages of Spirit of Burgas. On Friday, the Bulgarian singer Ruth Koleva will open the Jazz and Blues stage, together with the Dutch singer Steve Harley. The next day, the Bulgarians Dizzaster 4 will have their concert. The Bulgarian Accoustic Trio 3000 (Ivan Lechev, Tsvetan Nedyalkov and Veselin Koychev) will perform on the last day of the festival. On Saturday, the rock stage will be taken over by the Bulgarian bands Wickeda and Svetlyo & The Legends. On the next day, the stage will be taken over by the Bulgarian new wave band Review. The tickets for this year's edition of Spirit of Burgas could be bought from the network of Eventim.bg. The price for one-day ticket is BGN 50, and for three days – BGN 120. Tickets will also be sold at the entrance on the days of the festival but will cost BGN 60 and BGN 140 respectively. Minors will be allowed to the concerts only with a companion. They will have to provide two copies of a declaration, signed by a parent or a guardian, birth certificate and an ID card.
Comments on Bulgaria's Spirit of Burgas to Kick Off Friday (0)
Please, post a comment on Bulgaria's Spirit of Burgas to Kick Off Friday.
We will greatly appreciate this. It will help us improve the content of this website, so other people know what they can expect.
+359 2 962 22 13
+359 886 000 779