The Bourgas mineral baths will be transformed in a tourism attraction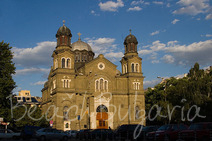 The mineral baths in Bourgas used to be of great importance in the past, as a whole city with fortification walls was summoned around them. This was proven by the latest archeology findings.
The local authorities plan to transform the site into a tourism attraction. Together with the development of the archeology site, a brand new sport swimming pool will be contracted in the region. Bourgas municipality will develop the site as a balneology and recreation centre.
The studies at the Bourgas mineral baths will continue in 2011.