Hotels in Bourgas and information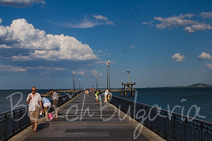 Location:
Bourgas is the fourth largest city in Bulgaria, situated in the south-eastern part of the country, on the Black Sea shore, in the Burgas Bay, 400 km from Sofia and 130 km from Varna.
Beach and climate:
The climate here is temperately continental with a distinct impact from the Black Sea with average summer temperatures of 26.4 С, and the average sea water temperature during the summer is 24.7 С.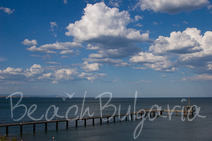 There are few beaches in the town of Burgas. But it is more famous as a turning point to the southern Bulgarian Black Sea resorts like Sunny Beach, Nessebar, Sozopol, Dyuni, Elenite, etc.
Accommodation:
Burgas offers diverse accommodation options – luxurious hotels, cozy small family hotels, rooms and apartments for rent, guest houses, etc. Check out the hotels in Burgas in the left menu, book online or contact us for more information.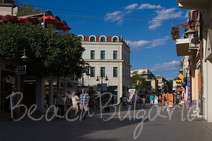 Bars and restaurants:
The night life offers a lot of opportunities, as well. There are restaurants, taverns, discotheques, bars, casinos. They are situated on the central streets of Burgas, along the sea shore and in the Marine Park.
Entertainment:
The city and the region offer sea tourism, a lot of museums and cultural sites, health and SPA tourism, ornithological, wine tourism, etc.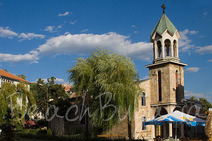 Interesting place to visit in Burgas are the expositions of the Regional Historical Museum, the cathedral church "St. Cyril and St. Methodius", the ethnographic exposition presenting the culture and the style of life of Burgas in the past, the Burgas Opera, Dramatic Theater "Adriana Budevska", and the State Puppet Theater, the Natural Science Exposition.
There are also multiple galleries, the Marine Casino, the Marine Park and summer theater.
A bicycle park with three levels of difficulty is constructed in the Lake Park at the entrance of the Marine Park.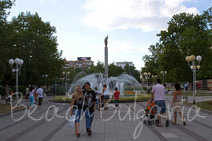 The city is a host of multiple literature, musical and folklore festivals, as their culmination is traditionally during the summer season.
The Sand Figures Festival has been conducted for a few years.
Spirit of Burgas is the festival which brought international fame to Burgas and Bulgaria. The festival gathers world famous musicians in various styles on a number of scenes.
Transport:
The Port of Bourgas is the biggest sea port in the country. The favourable geographical location and advanced transport infrastructure of Bourgas are good prerequisites for development of tourism and trade.
The airport which serves international flights is situated at a distance of 10 km north-east from the city.