Riviera Spa and Wellness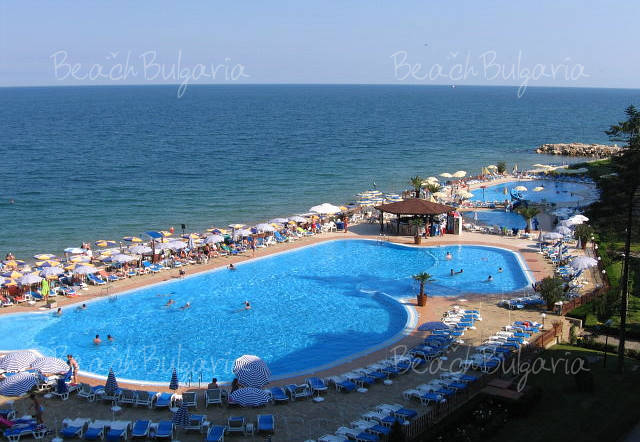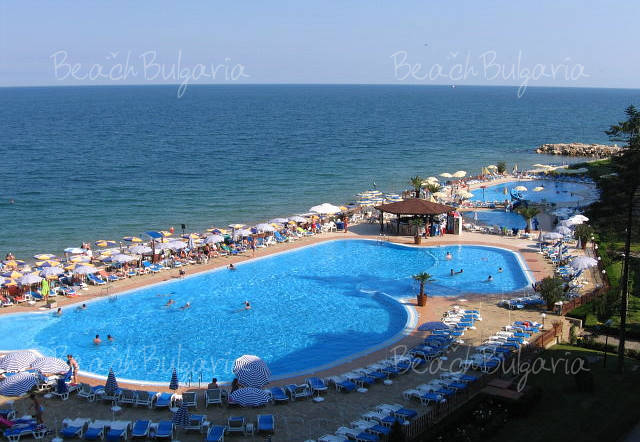 Riviera Beach resort is situated in close proximity to Golden Sands resort on the Black Sea in Bulgaria.

The mineral water in the resort is slightly mineralized, hyper-thermal, with alkaline reaction and normal flow capacity, hydro-carbonate-sodium-sulfate, calcium and magnesium, containing hydrogen sulfide.

It is suitable mainly for external application in diseases of bones and joints, nervous and reproductive systems. Drinking spa treatment and prophylaxis of metabolic-endocrine and industrial diseases are also possible.

Riviera resort offers modern spa, physio-therapeutic and kinezi-therapeutic facilities.
Numerous luxurious hotels offer modern spa centres for relax and prophylaxis.
Comments on Riviera Spa and Wellness (0)
Please, post a comment on Riviera Spa and Wellness.
We will greatly appreciate this. It will help us improve the content of this website, so other people know what they can expect.
+359 2 962 22 13
+359 886 000 779