Divers are looking for treasures in the Black sea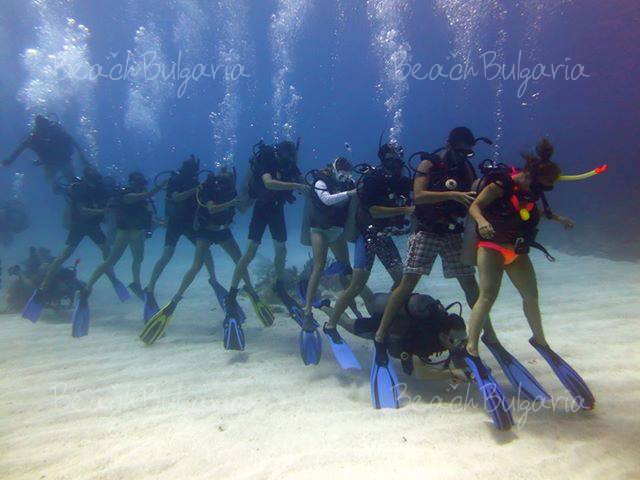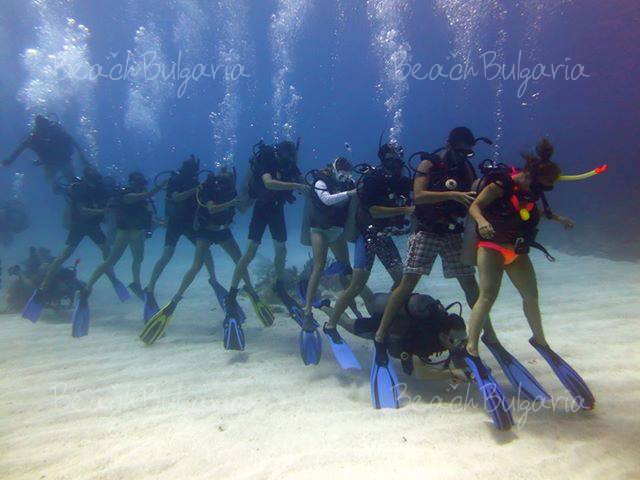 Author BeachBulgaria, June 17th, 2013 Date 17 June 2013
A running marathon with diving fins and cooking competition for the most delicious fish soup are just a small part of the entertaining program of the Diving Festival near Kiten next week. The four days diving fest will be held during the period June 20-24, 2013. Among the most attractive activities is a photo workshops at the bottom of the sea, where the diving-maniacs rush in search of wonderful underwater treasures to film. The organizers have provided a number of events to ensure an unforgettable adventure in the depths of the Black Sea. "The idea is to meet people who know how to dive, those who wish to dive and those who can teach them how to do it properly. People from all over Bulgaria are interested in the event. One of the days will be dedicated to underwater photography," said Stoyan Dimitrov, who is among the organizers. The climate in Bulgaria allows diving, at any time of year. The most favorable time, however, is during the summer months, when the divers can enter the water with little equipment. You have to be a good diver to make underwater photography, because moments beneath the waves pass very quickly to catch the right composition and make a nice picture. Crabs as are some of the easiest creatures to capture because they are not very mobile," explained Dimitrov. The beautiful shrimp are also among the attractive inhabitants of Kiten Bay. The cooking contest "Golden Ladle" will be held during each of the evenings. Enthusiasts will have to prepare the most delicious fish soup.
Comments on Divers are looking for treasures in the Black sea (0)
Please, post a comment on Divers are looking for treasures in the Black sea.
We will greatly appreciate this. It will help us improve the content of this website, so other people know what they can expect.
+359 2 962 22 13
+359 886 000 779