Hotels in Sinemorets and information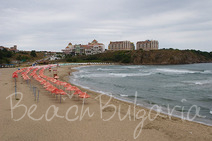 Location:
Sinemorets is a small seaside resort on the Black Sea coast of Bulgaria, located in the very southeast of the country close to the border with Turkey, where the river Veleka flows into the sea. Sinemorets is situated 6 km north of Ahtopol and 11 km to the south of Rezovo.
The village was not popular until recent days, because it was part of a border zone, with special access control.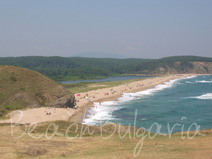 The climate and the beach:
Sinemorets offers two beaches with crystal clear water: The Bytamyata Beach and the beach at the mouth of the Veleka River. There is an endless forests along Veleka River, which forms an estuary.
Silistar, one of the most magnificent Bulgarian beaches, is situated a short distance away from Sinemorets.
Accommodation:
Sinemorets offers a variety of luxury complexes, hotels and guesthouses.
Bars and restaurants:
The village's eating establishments serve both seafood and Bulgarian national cuisine.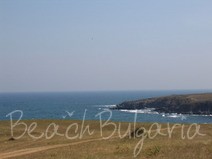 Entertainment:
Sinemorets is very close to the Strandzha Nature Reserve with many trails leading to natural and historical points of interest, both for hikers and bicyclists.
In the vicinity of Sinemorets in the Strandzha mountain there are villages such as Gramatikovo, Kosti, Bulgari, and Mladezhko that have retained their centuries-old traditions. One of them is the tradition 'Nestinarka' – a ritual dance performed on live coals that takes place on May 21, on the annual celebration in honor of Saints Constantine and Elena. There are also Nestinarka fire dances during the summer.