Hotels in Sinemorets and information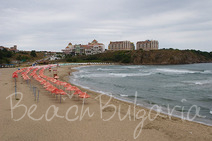 Sinemorets is a little piece of paradise, situated at the south-eastern coast of Bulgaria.
Once you enter the village you will be enchanted by the unique natural beauties concentrated in such a small piece of land.
Sinemorets offers two magnificent beaches with crystal clear water and endless three forests along Veleka River, which forms supernatural estuary.
The village was not popular until recent days, because it was part of a border zone, with special access control.
It is now being rediscovered to the nature lovers, as it offers a lot of positive energy.