Info & Photos
Location: Princess Residence Hotel is located on the picturesque Atliman beach on south Black Sea coast in Kiten resort.
Accommodation: The hotel features 131 studio apartments, 15 two-bedroom suites and 8 three-bedroom suites. The guestrooms feature kitchen equipment (cooking plate with 2 hobs, sink, refrigerator, cupboard with board), TV set, air-conditioner, small table, dining table with 2 chairs, sofa, bedroom with two bedside tables and built in wardrobe, bathroom with a shower cubicle for studios and bathtub for suites and a plastic table with two chairs on a balcony.
Some of the rooms are for disabled people. There are 2 elevators and a panoramic elevator with a sea view.
Bars and restaurants:
The a-la-cart restaurant offers Bulgarian and Mediterranean cuisine and a wine list. There are seats on the terrace of the restaurant with a sea view.
The Pizzeria offers Italian pizza and typical Bulgarian dishes prepared in oven, as well as a children menu.
At guests' disposal is a Barbeque.
Hotel facilities: The hotel offers Lobby bar, safety-deposit boxes, reception desk, SPA centre, swimming pool, fitness center, hall for business meetings, shop, doctor's office, gallery, currency exchange bureau, children room whit a babysitter, air-conditioning, video games hall, TV and Audio, internet, telephone, alarm and security service, emergency announcement system.
Entertainment: The hotel offers riding, diving, paint ball, fishing, jeep safari, jets, boat and yacht trips.
**Hotel rooms may vary in size and style. Guests can be accommodated in a different room from the images shown here as examples only.
Prices
Search Results
Select Hotel
Review booking
Inquiry sent
| | | | | |
| --- | --- | --- | --- | --- |
| Single Room | BB | 25 € | 35 € | 44 € |
| Double Room | BB | 38 € | 47 € | 59 € |
| Studio | BB | 45 € | 68 € | 79 € |
| Two-bedroom apartment | BB | 62 € | 79 € | 107 € |
Comments on Princess Residence Hotel (0)
View all comments
Please, post a comment on Princess Residence Hotel.
We will greatly appreciate this. It will help us improve the content of this website, so other people know what they can expect.
Facilities
Hotel facilities
air-conditioning
room service
safety deposit boxes
money exchange
laundry and dry cleaning
internet access
business centre
outdoor parking lot
shops and boutiques
rooms for the disabled
restaurant
cafe/bistro
lobby bar
panoramic elevator
audio/video equipment
doctor/ dentist upon request
220v/ 50Hz voltage
nursery
nanny
safety & fire safety systems
direct dial telephone
park
fitness centre
outdoor swimming pool
medical and spa centre
Room Facilities
air-conditioning
direct dial telephone
cable/ satellite TV
Internet access
cooking facilities
bath/WC
bathtub
balcony
shower
The region is suitable for
relax
swimming
sun baths
water sports
sailing
Attractions in the region
beautiful nature
nightlife
sea
sandy beach
Reviews
The guest reviews are submitted by our customers after their stay at Princess Residence Hotel, Kiten
Princess Residence Hotel
From Сыроешкин Павел
from Россия

Sent on 05 07 2013

Отель понравился. Хорошие номера, отзывчивый персонал, 1 линия. К сожалению, огорчило питание в отеле. Завтраки были абсолютно однообразными. За месяц пребывания от утренних омлетов (порой из несвежих яиц), глазуней и вареных яиц мы чуть не закукарекали. Блюд на шведском столе было мало, они быстро заканчивались. От официантов мы только и слышали - "няма". Касаемо питания, за которое мы доплачивали, отношение цена-качество очень плохое. К 10 июня, а отдыхали мы с 4 июня, на ужин предлагали только воду из кулера (хотя до этого был и чай, и кофе). Но после неоднократного возмущения отдыхающих был включен автомат с апельсиновым и яблочным напитками.

From Kristina Eliades
from UK

Sent on 24 07 2012

This is not a 4 star hotel. Individual boiler in each room, havent seen that before in 3 star hotels and even in bed and breakfast places. Not enough hot water for two people to have a shower, had to wait 1 hour for the water to warm up again and then every day after, we had 5 min each to take a shower, as if we are in the army. Ridiculous. The room wasnt cleaned some days, had to ask at reception if someone oould clean it and bring us toilet paper, waited half an hour for toilet paper. Next thing was the safety deposit box. I havent seen a safe like that in my life. You could not choose your own code, all the hotel staff knew the code to our safe. Beats the purpose of getting one in the first place. The pool was a joke, looked like a puddle and breakfast was poor. Friendly staff, helpful, hotel failings are not their fault.

From Florin Sorescu
from Romania

Sent on 07 07 2009
Best deals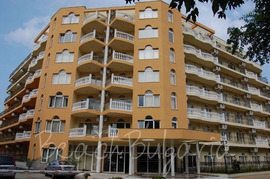 Extras:
1 free night for reservations for more than 7 overnights stay, 2 free nights for reservations for more than 14 overnights stay. The offer is valid during the periods 15 May - 13 July 2014 and 25 Aug - 15 Oct 2014
...
Early booking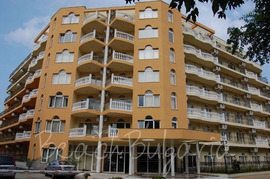 Early Booking offer:
- 15 % discount until 31 March 2014;
- 10 % discount until 30 April 2014.
Extras:
- 1 free night for reservations for more than 7 overnights stay, 2 free nights for reservations ...
Last minute
Please contact us to get the best deals for this hotel. You can send us an e-mail or call us: +359 2 9 11 33
Vacation packages
Please contact us to get the best deals for this hotel. You can send us an e-mail or call us: +359 2 9 11 33
View more about Princess Residence Hotel

View more hotels in Kiten