Hotels in Rusalka and information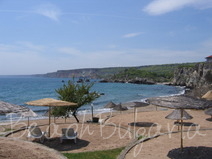 Location:
Rusalka is a seaside resort situated in an oak forest of a nature reserve on the northern Bulgarian Black Sea Coast. It is located on a bay 90 km northeast of Varna, 40 km north of Albena and 23 km from Shabla.
The climate and the beach:
Rusalka holiday village features picturesque caves and small sandy beaches with crystal waters, where dolphin families are playing.
In the place of old Roman thermae there are curative mineral water showers (38 °C).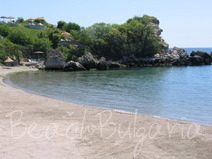 Accommodation:
Rusalka holiday village consists of 600 luxurious villas. The secure parking and the restricted access to the complex ensure the security of the quests. The holiday village offers accommodation on All-inclusive basis.
Bars and restaurants:
The restaurants are famous for their excellent cuisine. They offer Bulgarian and European specialties. The terrace of Tauk Liman Restaurant terrace is particularly attractive to the guests, where they can enjoy the magnificent panoramic view of cape Kaliakra.
Visitors can also enjoy Kosharite folk-style spot, Bar-Tavern housed in a natural cave, day bar, night club.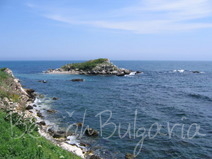 Entertainment:
The resort complex offers an open air swimming pool with mineral water, a wide Jacuzzi pool, saunas, variety of recreation programs. There are diving center, all day Kindergarten and children's sports, as well.
Attractions in the vicinity include the Yaylata and Kaliakra nature and history reserves.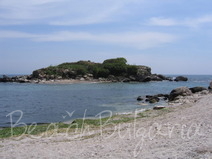 Close to the resort are situated Yaylata Archeological Reserve and Kaliakra nature and history reserve with remains of an ancient fortress and favorite destination for bird watchers.
The resort is in the immediate vicinity of two protected areas: the Tauk Liman (Tauk Firth) Reserve and the Ptichiya Zaliv (Bird Bay) Reserve that is home to rare bird species.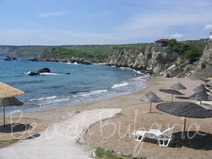 Sport:
Guests looking for an active vacation can enjoy yacht club with 15 yachts and 15 canoe-kayaks, tennis courts, mini-football field, volleyball, basketball, archery and horse riding, fitness hall, 10 tennis courts (two of them are lighted).