Hotels in Lozenets and information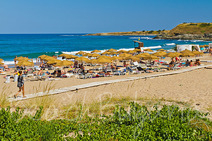 Losenets beach resort is situated right between Kiten and Tsarevo. It is 60 kilometers south of Bourgas. This small paradise site is recently attracting many tourists who want to escape the big and nosy commercial resorts.
The village has a long and picturesque beach with two nearby situated campsites.
History:
The village was founded in 1924 by romantic sea-lovers from the nearby inland Velika village. The settlement was first named 'Emberli' after a popular grape variety. Later, it was renamed into Losenets after the many vineyards around the village.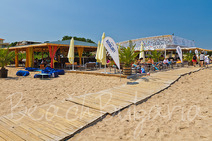 Fun and Sports:
If you are on a vacation in Lozenets you can have a great fun. There is a surf school at the northern part of the beach. You can have the thrilling experience of riding the waves by surf kite and you definitely love it. You can also sail the sea on yacht like a real old sea-wolf.
Tourists can take a mountain bike excursion round Natural Park "Strandzha" or round the "Ropotamo" reserve. Visiting these sites you can feel the purity of the unspoiled countryside.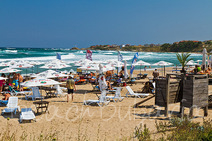 There are places that have never been explored by humans and you might be the first one.
Taking a boat trip down the Ropotamo river or Veleka river is another unforgettable experience. The Ropotamo river is famous with its calm pure waters and the thick ('Longoz') forest along its banks, otherwise typical for tropical climates.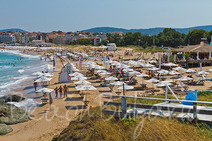 Lozenets is one of the places that you can spend your time lying on the golden sand beach and relaxing in cozy hotels. You can have fun surfing the waves or to take real adventure trip among the wild nature of the surrounding areas. Lozenets offers whatever you want - calm rest or extreme excitements and you will spend a lovely holiday there.