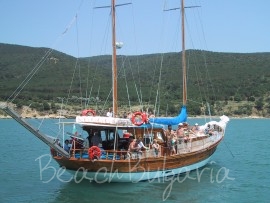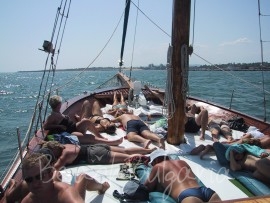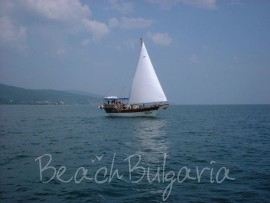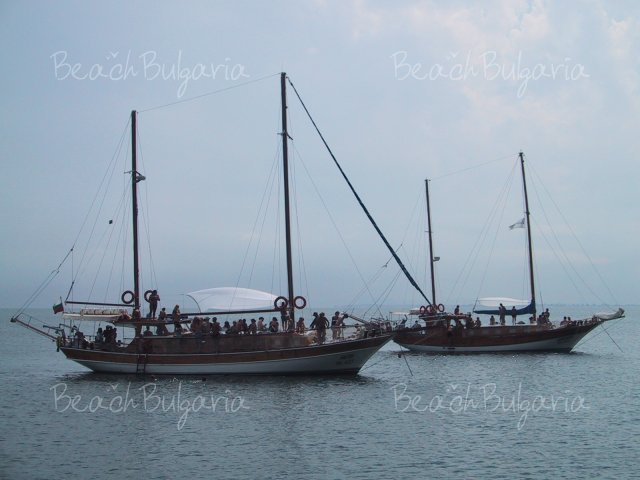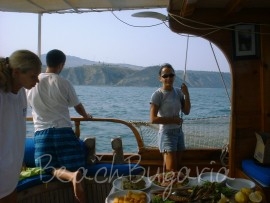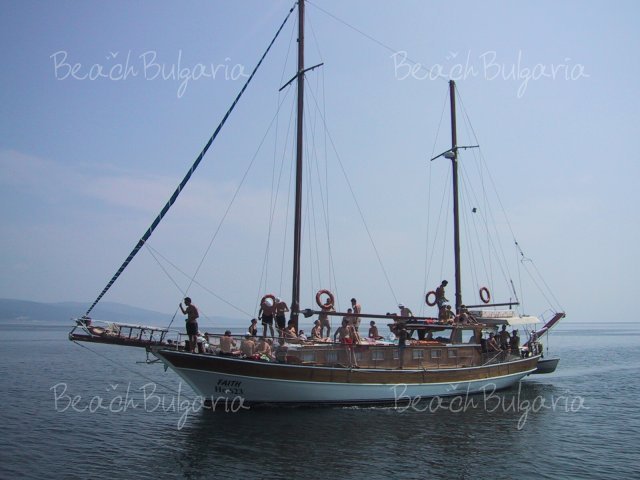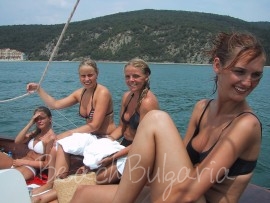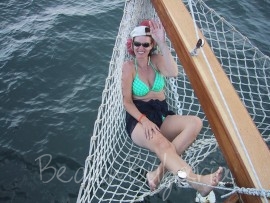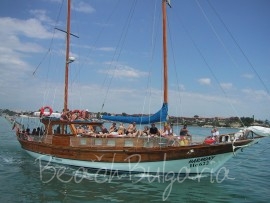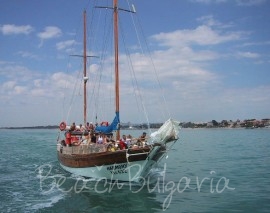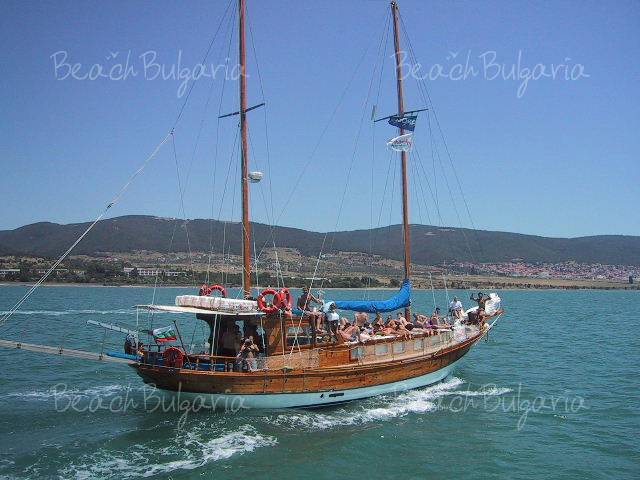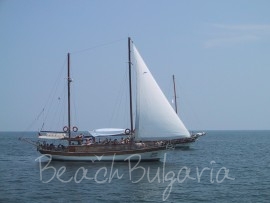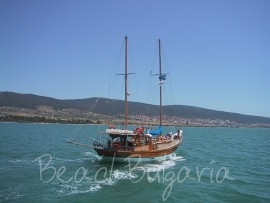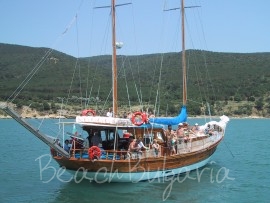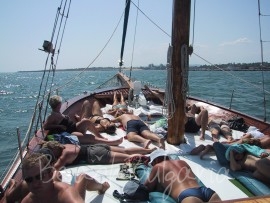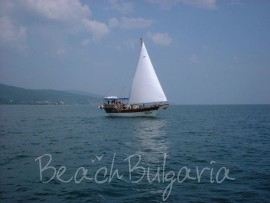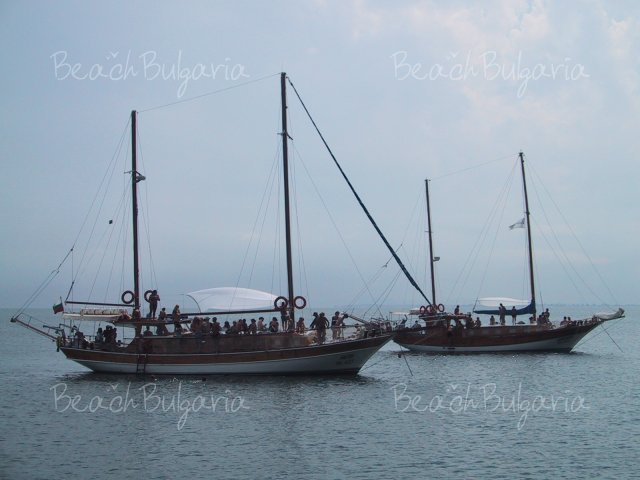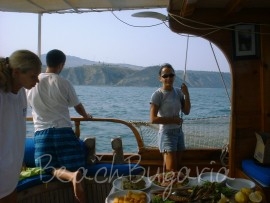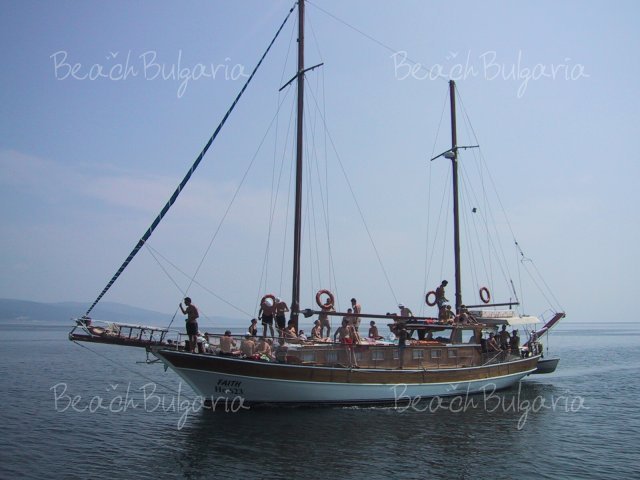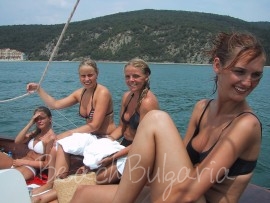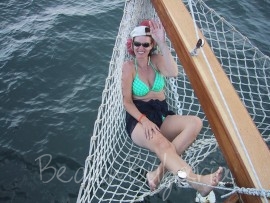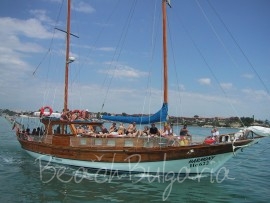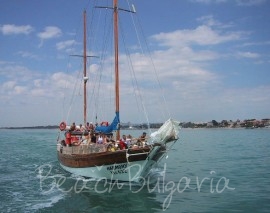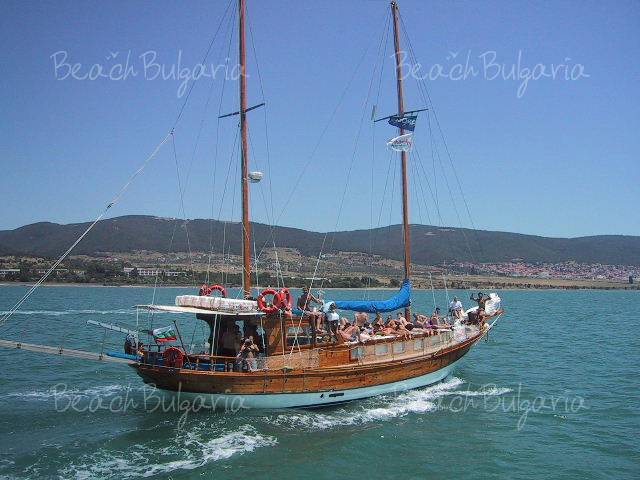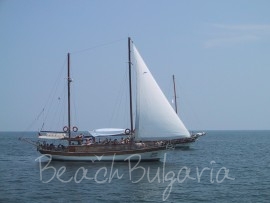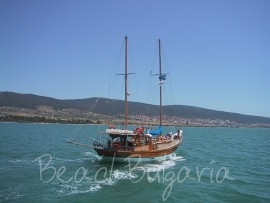 Yacht cruises and charters are available at the resorts of Sunny Beach and Nessebar. They are provided by Lazy Day crew and their 3 yachts Destiny, Harmony & Faith. These are a new type of vessel in the Black Sea for day trip and charter. They are between 18 & 20 meters long and 5.5 to 6 meters wide, have all on-board facilities to be expected of a modern yacht. Bathrooms have hot and cold running water, fresh water showers on deck for after swimming, large swim ladder, bar and freezer on deck, and fully equipped kitchens. There are large seating areas with shade and a spacious sun deck fitted with cushions.

Yacht cruise program

10:00 a.m. Pick up from Sunny Beach Hotels - T.B.A.
10:30 a.m. The boat departs from Nessabar Yacht Club and begins a panorama of Old Nessabar and Sunny Beach. Stops on the way for fishing, swimming and champagne diving. During the trip varied events will take place dependent on age group and weather.
13:00 a.m. Arrive at a small secluded bay for a buffet style lunch.
2:30 p.m. Boat lifts anchor and departs on its return journey to Nessebar. On the way stopping for swimming and competitions and more games.
3:30 p.m. Arrival at Nessabar Yacht Club where coaches wait for return to Sunny Beach

Minimum age is 5 years old due to safety requirements. An Adult must accompany all children.
Price includes transport, cruise, buffet lunch, welcome drink on board, all entertainment.
Yacht cruises are available in Mondays and Wednesdays.
Seats are limited, therefore please book in advance to ensure you are on the boat.

Yachts available for private parties too.

Yacht charter: Available on request
Example of day trip On arrival at the harbour the guests will be divided into crews to help sail each of the yachts, then the regatta begins. The yachts will set sail from one of the small harbours in Nessebar and slowly head south along some of the most beautiful coastline Bulgaria has to offer. The destination is one of the most enchanting and historic coastal towns on the Black Sea - Sozopol. Here we will enjoy a relaxed walk around this beautiful old seaside town, which will take you back in time. Along the cobbled streets you will find many old houses, churches, bars and bazaars. After a light lunch in the harbour the yachts set sail for a secluded bay further along the coast where we stop for fishing and swimming. Once everyone has cooled down and relaxed the yachts will begin the return journey to Nessebar.