Varna Hosts National Skateboard Competition 2007
News.bg, 16 Aug 2007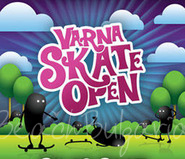 For 4thyear in a row 'Board Shop', 'Skate Club' Varna, 'FlySkateboards' and Varna's municipality will organize National Skateboard Competition.
The massive event will take place next Sunday, on August 16 under the pantheon of the Sunny Alley (the Amphitheatre in the Sea Garden).
All local skateboarders and teams are invited. Organizers promises to install all skate devices at least 3 days before the contest starts.
The spot will be enclosed and declared for temporary skate park. For the good atmosphere will take care drum & bass , breakbeat and hip hop DJs.