More air carriers add Varna routes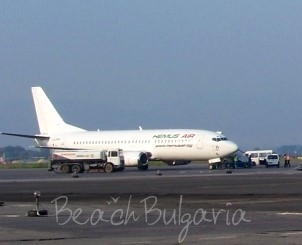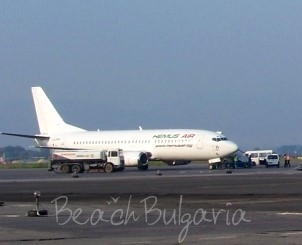 Author Dnevnik a.m. Date 12 June 2008
The number of Boeing 747s jetting to and from the Varna airport, on the Bulgarian Black Sea coast, will double this summer, said airport PRO Meliha Kasacheva. Eight flights of Russian carrier Transaero are scheduled on Mondays, generating a traffic of 2,800 passengers. This summer, Varna will appear for the first time on the destination rosters of four airlines. Edelweiss Air will fly to Zurich; Lithuanian Airlines will offer flights to Vilnius while Air Italy Polska will open routes to Warsaw and Katowice. Ukrainе's Lviv Airlines will offer a flight service to Lvov. Low cost carriers already flying to Varna are also adding new destinations. Norwegian Air Shuttle opened a service to Oslo two months ago and will start offering flights to Warsaw later this month. Sterling Airlines will fly to Copenhagen while Air Berlin and German wings will carry passengers to Duesseldorf, Cologne and Berlin. The Varna airport has processed 185,000 passengers in the first five months of 2008, up roughly 8% year-on-year. Passengers booked on regular flights generate 10-15% of total traffic.
Comments on More air carriers add Varna routes (0)
Please, post a comment on More air carriers add Varna routes .
We will greatly appreciate this. It will help us improve the content of this website, so other people know what they can expect.
+359 2 962 22 13
+359 886 000 779