Air Moldova Opens Regular Flight to Bulgaria's Varna
Sofia News Agency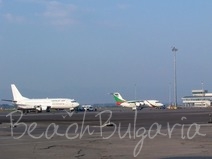 Air Moldova opens July 4 a regular flight between the capital Chisinau and the Bulgarian Black Sea city of Varna.
The company has scheduled the flight one a week, every Saturday, a press release announced.
The plane will arrive in Varna at 9 am local time, and will departure at 9.50 am local time.
During the summer season, there are fifteen international regular flights from and to Varna.
There are also over a hundred charter flights to the Varna Airport. New charters for this season are the ones to Gdansk (Poland), and Tashkent (Uzbekistan).