Hotels in Simeonovo and information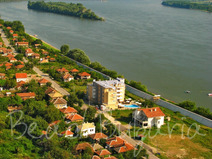 Location: Simeonovo village is small, but very beautiful and relatively well settled. Not more than 100 people live in the village. It is easily accessible along a beautiful asphalted road. There is a regular bus to Vidin every half hour. Several times a day direct buses to Sofia pass through the village.
Visitors will have no chance to get bored, even for a minute. For the keen anglers,locals have prepared a special program with experienced guides who will take you fishing in your own private boat. The locals promise a rich catch of different kinds of Danube fish like Nase (chondrostoma nasus), Ide, Common bream and many others. Highly recommended are the exciting fishing trips for catfish. During the winter months, this is the best place for Beluga Sturgeon fishing – one of the last remaining sites in Europe where this is still possible. The fishing along the Danube River is a unique experience, which cannot be compared with any other place. For beginners we can offer training and practical courses, as well as full fishing equipment for rent. There are several river islands close to the village, which offer beautiful sandy beaches and are a real paradise for numerous river birds – pelicans, swans, herons, cormorants. The islands are easy accessible with our boats and guests can visit them for sightseeing, sunbathing, water sports or fishing. The water sports on the river are an excellent source of entertainment. The river is suitable for windsurfing, sailing, canoeing, water skiing and jet skis.