The works of 125 Bulgarian Artists are exhibited in Burgas
btourism.com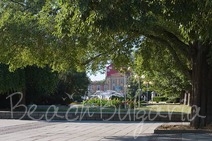 Yesterday was opened the annual national exhibition
"Friends of the Sea".
The exhibition has been carried out every year since 1968. This year 125 Bulgarian artists from all over the country participate with 180 works together. All of them – paintings, graphics and sculptures, are linked by the sea subject. The exhibition is housed in
"Petko Zadgorski"
art gallery in Burgas.