The Spirit of Bourgas in Top 10 Music Festivals for 2010
BeachBulgaria.com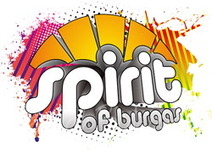 The Spirit of Bourgas is among the top 10 Music Festivals for 2010, announced Bourgas Municipality. The primary nominations for this year's British festival awards selected the Spitit of Bourgas in section "Best Overseas Festival".
Ten of the most famous music events will compete for the highest prize. The Bourgas festival is competing with the Amsterdam Dance Event from Holland, the Spanish Ibiza Rocks, the Australian Big Day Out, the Croatian Outlook Festival and etc.
The Spirit of Bourgas can win if it gets enough votes from fans. They can vote at the web page of the UK Festival Awards. The prizes will be given at a gala ceremony in "02" futuristic hall in London on 18th November.
The prestigious nomination comes for a second year in a row.