The Famous Eve's Beach in Bourgas to Open
BeachBulgaria.com, 03 July 2007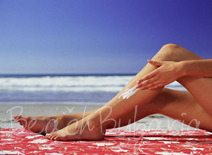 The once popular female nudists' beach in Bourgas is going to open for this summer season.
The so called Eve's beach is to be renovated and resored to its ex measures. One of the variants for its renovation is very vanguard.
A female lifeguard is already guarding the beach now and in the next days a lifeguard stand will be provided.